you can use photobucket.com to upload your pics then click
on the code beside the pic saying forum code.copy this
code and paste it here for you pic to apear.but you can also
host a pic here too,
first click on this symbol in the menu

you will get a window like this

then click browse
select the image you want then click host it.
you will then get a screen like this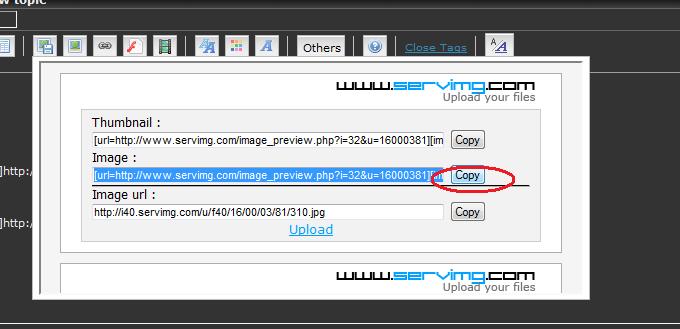 click copy beside the middle code and it will highlight the code.
right click on it highlighted code and select copy from the
menu that pops up.
now click the symbol on the menu again to close the
host image box. now simply right click and select paste
to paste the image code into your message and that it done